SINUS LIFT TREATMENT IN DELHI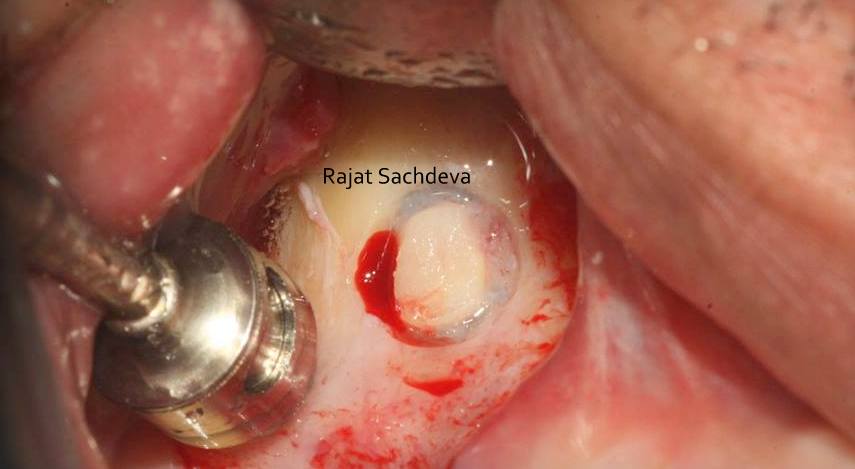 Sinus lift bone grafting is mainly indicated in those cases where the bone height is insufficient for implants in the back of the upper jaw as it is close to the sinus.
The bone width starts decreasing mainly in the area of upper second premolars, first molars and second molars.
After tooth loss the maxillary sinus migrates downward due to local resorption and remodeling pattern of the bone. The migration of the sinus floor results in bone loss which becomes insufficient for the placement of implant and its support.
   HOW THE PROCEDURE IS PERFORMED?
It depends on the amount of bone augmentation is desired/required. A sinus lift procedure may be done either through a small window on the outer side of the sinus wall or through the direct site where the implant is to be placed.
The sinus membrane is gently lifted which creates a small pocket where the bone graft material is inserted.
Sinus lift procedure can also be performed at same time as the implant placement if there is at least 5 mm of existing native bone height. Otherwise, it is performed in two stages where the bone augmentation is completed and is allowed to heal for 6 months before placement of dental implants.
2.    WHAT MATERIALS ARE USED FOR THE BONE GRAFTING?
The optimal bone material which should be used is combination of patient's own bone and mineralized freezed dried bone available from bone bank.
Small amount of bone can also be obtained from the back of the lower jaw bone near the site of the wisdom teeth.
In-addition guided tissue regeneration membranes is used to promote healing.
3.   IS THE TREATMENT SAFE?
The sinus lift treatment is a minimally invasive procedure and is quite safe. The procedure requires only a small pocket where the bone graft is placed; hence it does not alter the sinus function in anyway.
It is considerably safe technique with predictable results.
Infection is the main potential complication which can be prevented through good post-operative oral hygiene maintenance and use of antibiotics.#dentalimplants.
4 .   AND HOW ABOUT THE RECOVERY?
Patients will experience some discomfort and swelling which could be easily managed by analgesics, the symptoms resolves mostly within a week.
Patients can return to work in 1-2 days.
A regular follow-up is planned to manage the healing of the site.
Log on to for details : http://www.sachdevadentalcare.com/advanced-sinus-manipulation-lifting-grafting-course.html