KIDO- DONTIA is a Pediatric Restorative Dentistry and Behavior Management
Clinical Continuum for The General Practitioners.
A 2days hands-on, lecture course & Working on patients.
COURSE FEATURES:
Hands on Training sessions on patients under supervision.
Live surgical & treatment demonstrations on patients.
Didactic sessions including intensive lectures, Videos, Interactive discussions.
Patients will be provided with full clinical support by the center.
The participants will work on teeth imported from Nissin Dental Products Inc, Japan. The teeth have a feel that closely resembles natural tooth structure.
Post course mentor ship program at your doorstep for future cases.
Team of Professionals carrying an impeccable academic and clinical record.
Patient Education Brochures, Posters & CD's for your clinic.
The material presented is practical and useful allowing the participating dentist to immediately improve on the efficiency and quality of treatment of pediatric patients in their practice.
Course Summary:
Over 80 percent of the children in India receive their dental care from General Dentists. Yet, the paediatric dental curriculum in our dental colleges does not adequately prepare the General Dentist to treat this patient population. Pediatric patients are not just miniature adult patients – they have their own set of unique restorative problems and behavioural circumstances that require additional knowledge and experience to manage. The objective in treating pediatric patients is to provide high quality treatment in an extremely efficient manner that minimizes chair time while achieving long-lasting restorations.
This course is not intended to teach a General Dentist how to be a Pediatric Dentist or to run a pediatric practice – rather it is presented to assist those General Dentists who choose to treat children in their practice with a practical clinical approach to pediatric restorative dentistry and behaviour guidance.
Course Objectives:
At the conclusion of the two-day course participants will have learned and mastered the following topics:
1 Simple approaches to Class I and II posterior restorations (no amalgams!)
Preparation considerations
efficient matrix application
Which composite and bonding materials are best to use
Realistic pulp treatment procedures and strategies

When is a pulpotomy indicated, when is it not?
Extract or treat – how to decide
Full coverage restorations for the primary posterior dentition

Deciding when full coverage is necessary
stainless steel crowns – tricks and tips for easier application
aesthetics alternatives to the metal crown- very popular now
Anterior restorations

When full coverage is is indicated.
What is the best and most aesthetic approach?
Extraction techniques for the primary dentition

what you need to know to make it easy
Proper use of space maintenance

when it is needed and when it is not
what space maintainer is right
Practical and safe behaviour management strategies for children of all ages

Nitrous oxide or no nitrous oxide – tips and strategies for both
Understanding a child's mind as it related to restorative dentistry
Managing trauma in the primary dentition

understanding the implications of different types of traumas
What treatment to render and when
What to tell parents to expect in the future
Useful tips on the administration of local anaesthetic

make it easier with some simple strategies
Scheduling considerations for pediatric restorative procedures

How to make pediatric dentistry profitable
Instituting a formalized recall and hygiene program
Stainless Steel Crowns – Anterior & Posterior
2. Video Demonstrations:
1. Array of behaviour management techniques demonstrated through live recordings of every day clinical situations
2. Administration of local anaesthesia
3. Radiographs in children
4. Placement of band for space maintainers
5. Pit & Fissure Sealants
6. Pediatric Sedation
3. Video Demonstrations and Hands – On Programme on models:
1. Endodontic treatment and post endodontic restoration on deciduous molar
2. Placement of Stainless steel crown
The participants will work on teeth imported from Nissin Dental Products Inc, Japan. The teeth have a feel that closely resembles natural tooth structure.
One Patient Will be Provided to Each participant for Pulpotomy or Pulpectomy procedure
Certificate – Each participant is awarded With well designed certificate.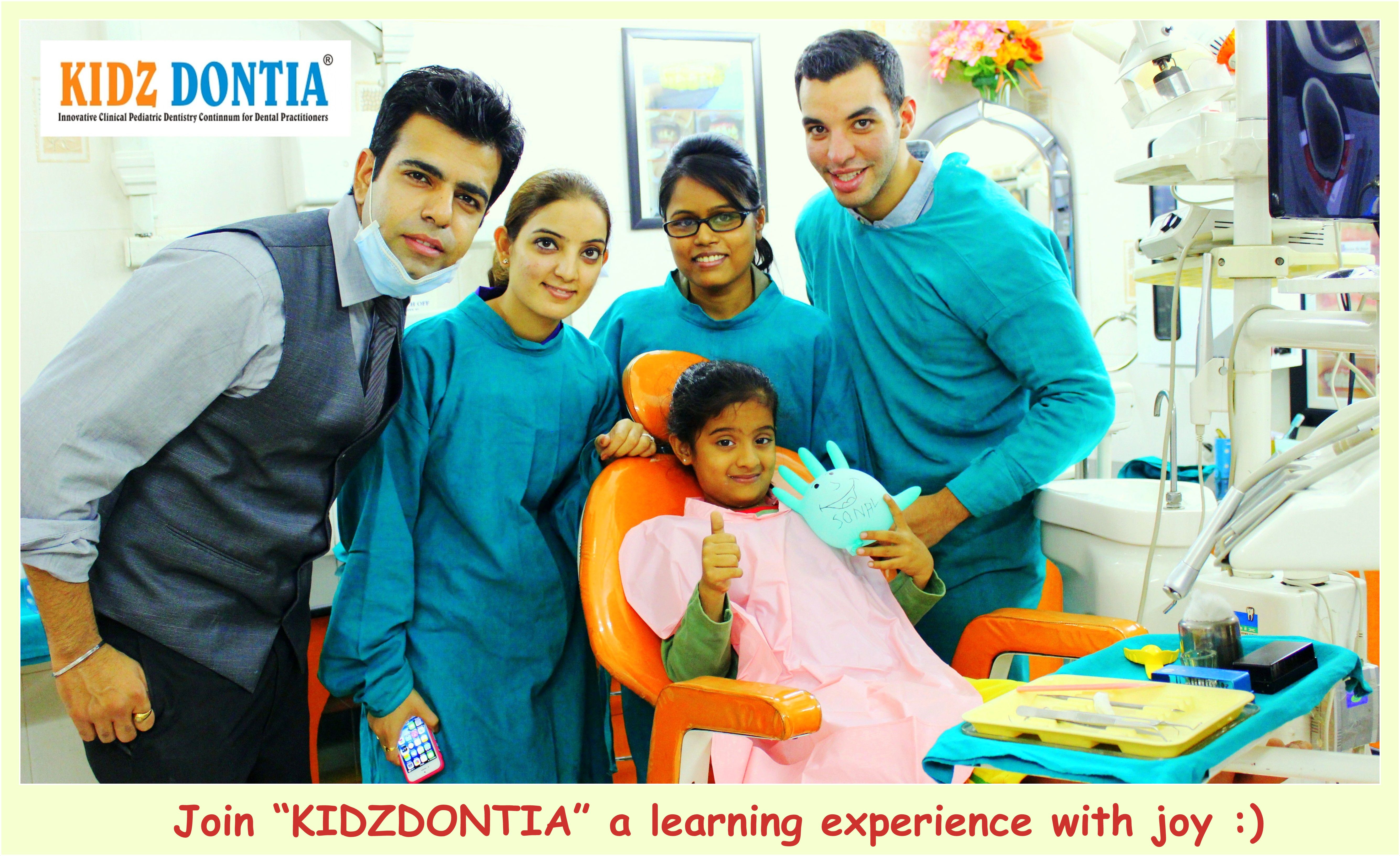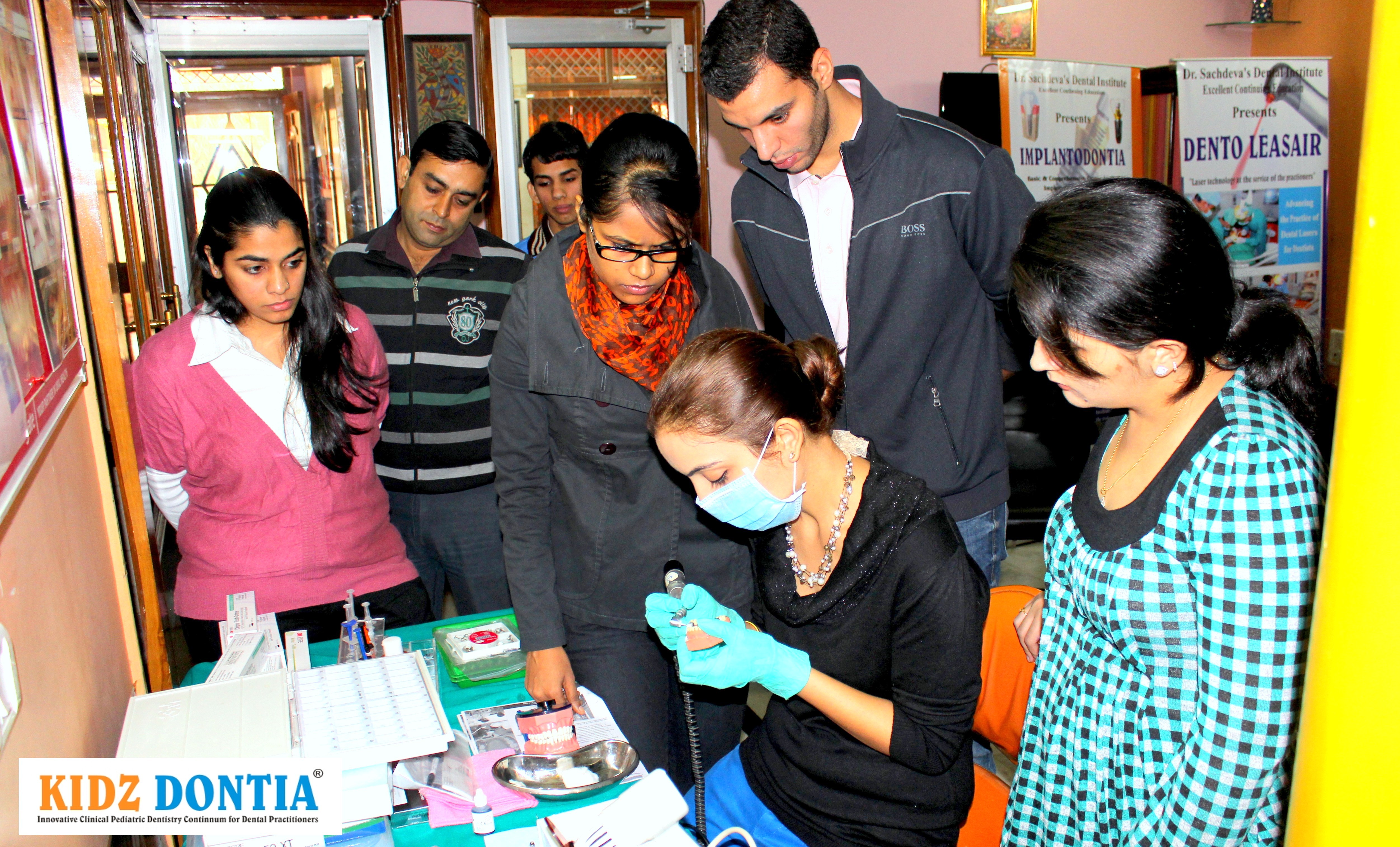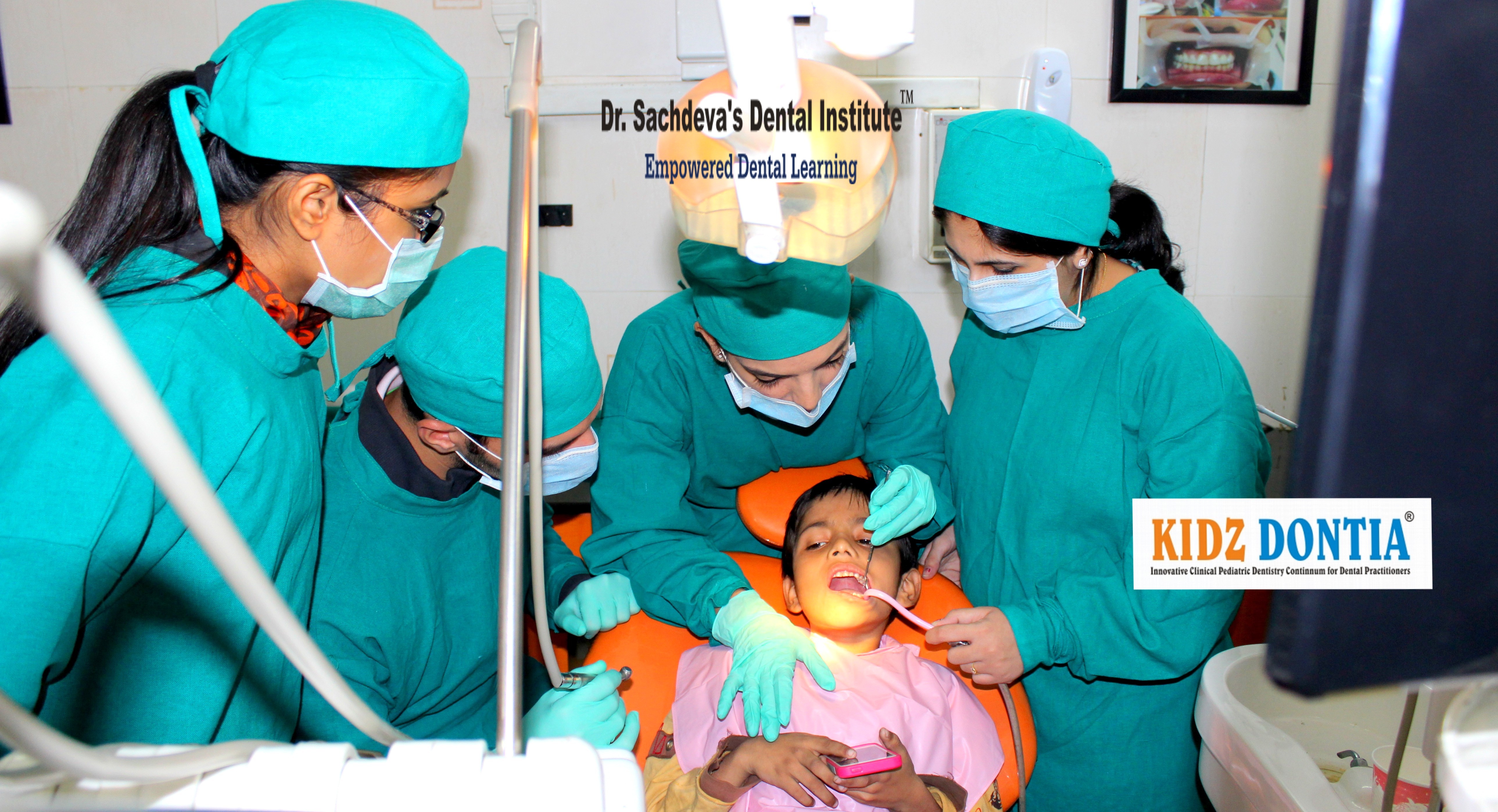 See More Images