Laser Course (2 Days)
LASER – A PRACTICE BUILDER FOR GENERAL PRACTITIONERS
"Laser technology at the service of the practioners & their patients"
Since the early 80s, the use of lasers in dentistry and medicine all over has increased significantly. The various areas of the dental laser treatments are rising annually, which appeared short time ago an utopia, is a reality today. Today, the laser therapy in dentistry is worldwide known and allows the dentist to work sure, effectively and efficiently. The new era of dentistry brings to us lasers, an atraumatic, sutureless technique with no bleeding and faster wound healing. So, we welcome you to a wonderful learning experience that you will cherish.
COURSE FEATURES:
Hands on Training sessions on patients under supervision.
Live surgical & treatment demonstrations on patients.
Didactic sessions including intensive lectures, Videos, Interactive discussion & learning forums.
Comfortable weekends program-me, duration of course is 2 Days.
Patients will be provided with full clinical support by the center.
Post course mentor ship program at your doorstep for future cases.
Team of Professionals carrying an impeccable academic and clinical record.
Patient Education Brochures for lasers, Posters & CD's for your clinic.
Understanding & use of Hard & soft tissue Laser systems available in the International Market.
Who is the course catering too?
For fresh dental graduates who would like to set up a laser dental practice.
Dentists who have an established practice and would like to upgrade and incorporate lasers in their practice.
For dentists associated with teaching institutions who would like to update their knowledge and to introduce and apply lasers in their respective departments.
>
Day I
Lectures
LASER – An Introduction
Types of lasers and their applicability
Soft tissue lasers and its applications
Basics of Diode LASER
laser tissue interaction
Clinical applications of Diode Lasers in Clinical Dentistry

Conservative Dentistry
Endodontics
Aesthetic Dentistry
Paedodontics
Periodontics
Oral Surgery
Prosthodontics
Implantology
Oral Pathology
Orthodontics
Premalignant lesions
Vascular lesions
TMJ
Implantology
Cosmetology
Depigmentation
Handling of the equipment
Live demonstration on patients
Day 2
Lectures
Laser physics – hard tissue
Erbium Laser (ErCrYSGG laser) and its clinical applications

Cavity Preparations
Abrasion
Abfraction
Erosion
Benefits of LASER
Limitations of LASER
Laser – precautions and safety
Hands-on by the participants & one patient will be provided for live surgery to each participant.
Clinical case presentations by the Faculty
Live cases showing following procedures:
Depigmentation
Gingival toughing and PVS impression.
Frenectomy
Pocket Decontamination
Endodontic canal space decontamination
Laser assisted bleaching
LEARNING OUTCOMES
What You Will Learn:-
Upon completion of the training program you will be able to:
Case selection strategies.
Diagnose and perform all types of soft tissue procedures with lasers.
Explain how lasers used in dentistry & achieve their effect on biological tissue.
Laser safety & infection control.
Differentiate laser light from natural light.
Be familiar with laser tissue interaction.
Indicate the specific effects thermal thresholds have on biological tissue.
Specify wavelength and operating parameters of lasers you are using.
Review safe and effective set-up, operation and maintenance of the laser systems
Learn how to give patients better aesthetics, faster healing, and less postoperative discomfort
You will learn how to incorporate lasers your Day to Day Practice.
Patients are available with different indications for laser treatments such as: Crown lengthening,frenectomy, Biopsy & lesion removal like apthous ulcers, Gingivoplastry, Depigmentation, Implant Recovery, Vestibular Deepening, Gum Diseases & Bleaching
All the instruments and materials are provided by the Institute:
Handling of Different lasers like bio-lase, zolar, picasso & sunny laser systems to be shown and post course assistance will be provided via online for six months.
And
Laser Course (5 Days)
A 5 day Laser Course Program which aims to promote the innovative technology on using lasers in the field of dentistry. Each day has an extensive learning for both theory and practical training. Laser in dentistry is the fastest growing treatment modality especially for those who are looking for faster, economical, and safe procedures, for their patients.
Day 1:-
 What is Laser?
– Introduction of lasers in Dentistry
– Science – Why, When, Where & How?
 Laser Physics & Basics
– Classification of Dental Lasers
– Types of Lasers used in Dentistry
– Components of Dental Lasers
– Mechanism of Action
– Laser tissue interaction
 Clinical application of Lasers in Dentistry (Soft & Hard tissue)
• Soft tissue Laser application
– Biophysics
• Hard tissue application
Day 2:-
 Learn how to properly and effectively use lasers with different
wavelengths in various dental procedures, with exact parameters
and safety hazards for the medical team and patients
 Lasers In Cosmetic Dentistry
• Gummy Smile Correction
• Depigmentation
• Teeth Whitening
• Crown Lengthening
• Frenectomy
 Lasers In Mucogingival Surgeries
 Laser Assisted Gingvectomy
Day 3:-
 Advanced Clinical Applications with soft tissue Laser Live Demo & Hands on
 Soft tissue Laser Applications
-Endodontics Therapy
• Direct Pulp Capping
• Apicoectomy Surgery
-Periodontics
• Minimally invasive flap technique
• Perio (bone Loss) Management
• Fibroma removal
-Conservative Dentistry
• Amalgam Stain Removal
-Implantology
• Sinus lift
• Split Crest Implant site preparation
-Cosmetic Surgery
• Lip reconstruction,Bruxism
• Osseous recontouring
-Oral surgery
• Extraction and Impaction
• Operculectomy
• Treatment of Lesions (white patches),Lichen Planus,Leukoplakia
Day 4:-
 Lasers In Mucogingival Surgeries
 Laser Assisted Gingvectomy
 LANAP Protocol
 Advantages And Limitations Of Laser Assisted Periodontal Therapy
 The Role Of Soft Tissue And Hard Tissue Lasers In Implantology
 Present Applications And Limitations
 Laser Use In Mucositis And Periimplantitis
 Erbium Laser Cavity Preparation & its Surface Characteristics
 Mechanism Of Hard Tissue Ablation
 Laser Assisted Composite Adhesion
 Laser Assisted Hypersensitivity Treatment
 Role of Laser in Root Canal Sterilization
 Role Of Erbium Laser In Endodontics
 Laser Assisted Endodontic Retreatment
Day 5:-
 Laser Techniques In Minor Oral Surgical Procedures
 Laser Assisted Biopsy
 Application Of Low Level Lasers In Oro-Facial Region
 Low Level Lasers Biostimulation
 Laser Safety For Eyes And Skin
 Dangers Of Laser Plume
 Integrating Lasers Into Your Practice by choosing the right laser based on your need
COURSE DATES: EVERY MONTH THROUGH OUT YEAR

>br/>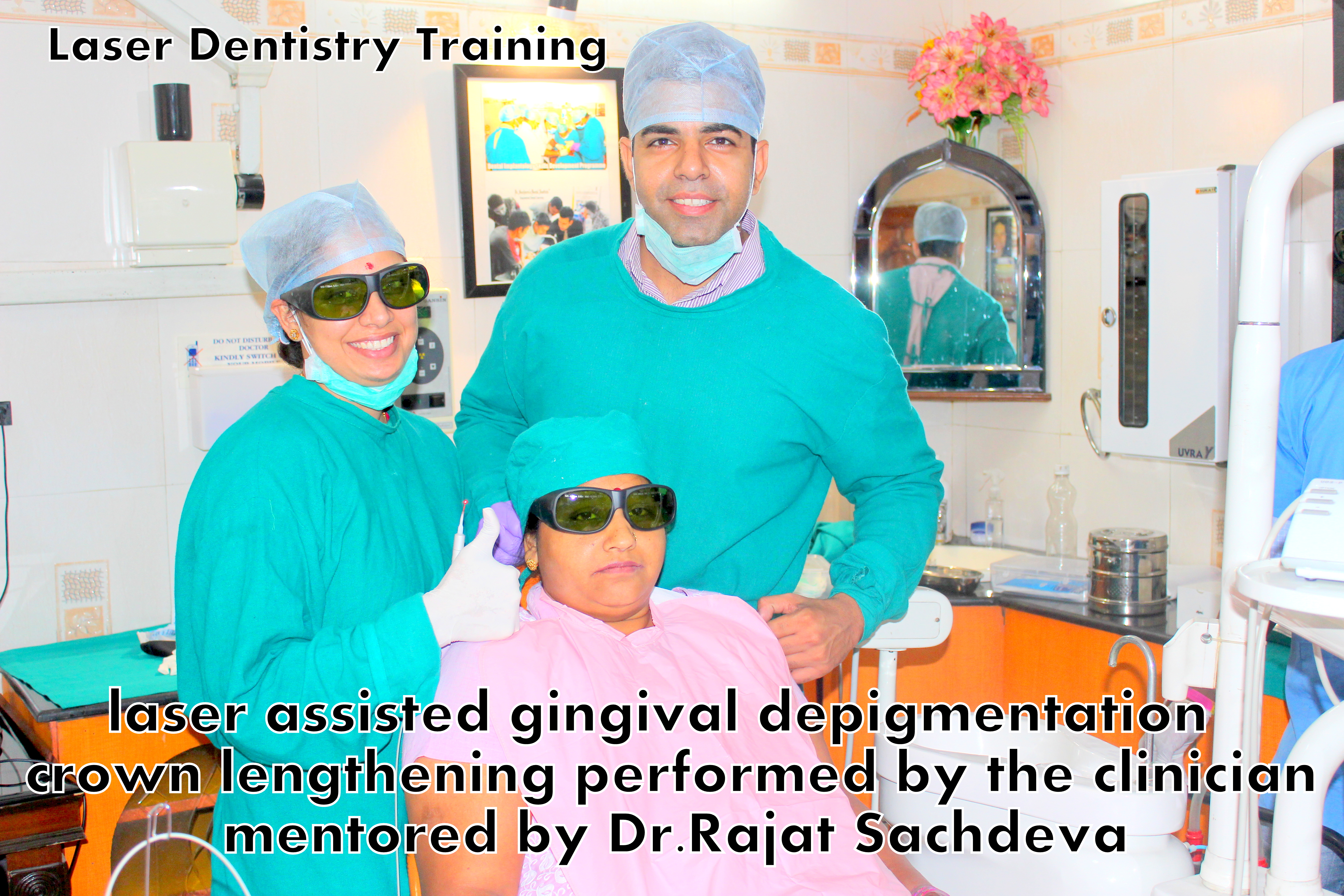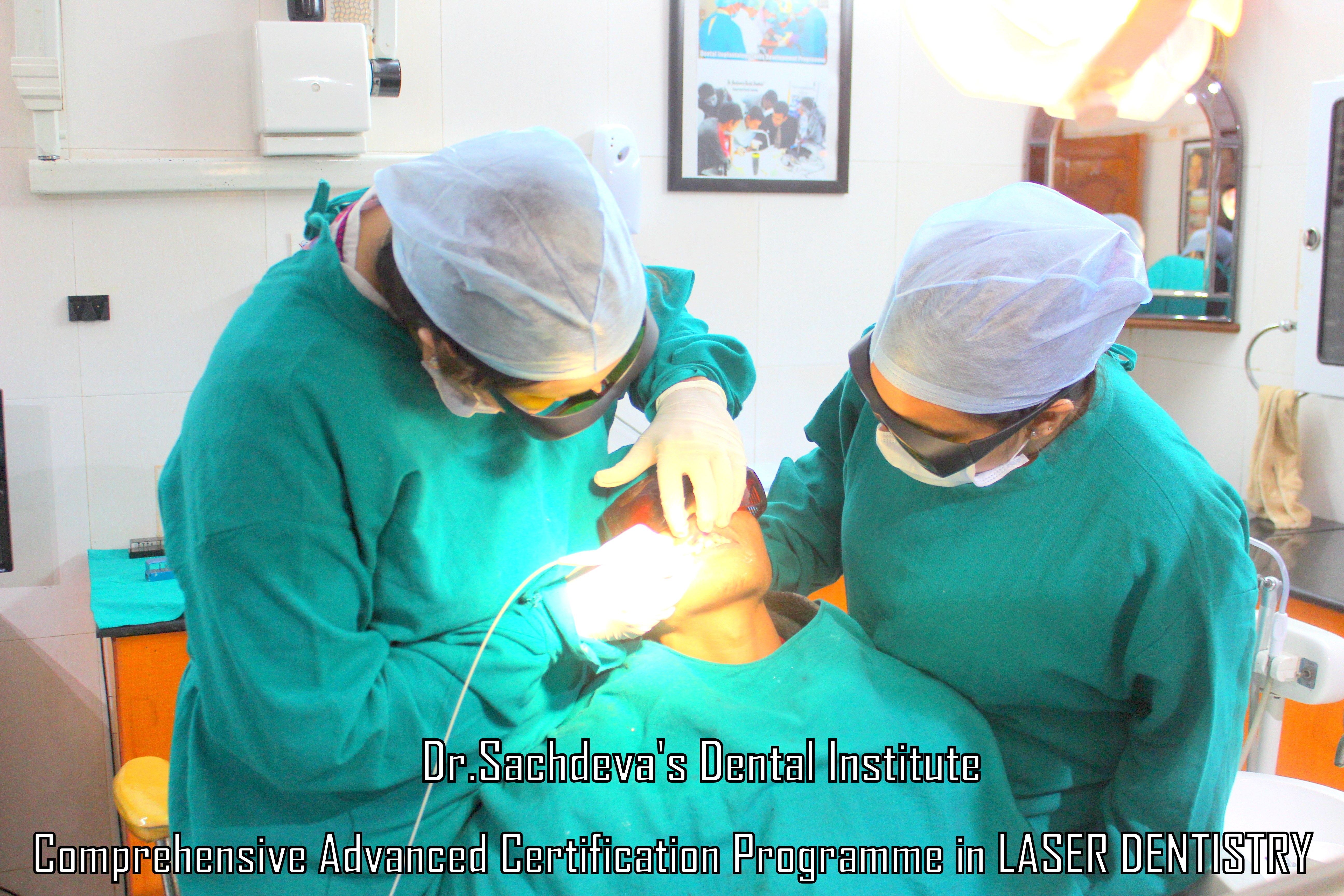 See More Images