Full Mouth Rehabilitation Course(6 Days)
OCCLUSION INDEPTH-Full Mouth Rehabilitation Simplified –
Day 1:-
• Introduction, scope, Full Mouth Rehabilitation
• Pre Operative Evaluation
 Sequencing treatment for the reconstructions.
 Proper selection of restorative treatment for predictable results
• Learn the techniques for accurate intra-oral photos
• Prepare a patient protocol for full mouth rehabilitation from case presentation to post cementation
Day 2:-
• Understand TMJ occlusion in natural dentition
• Examination of muscles / TMJ
• Form & Function with aesthetics: A practice philosophy
• Occlusal diseases
 Pathophysiology
 Clinical Manifestation
• Condylar, Incisal, Canine guidance
• Improve lab communication understanding about the records about what's necessary
• Details – Curve of Wilson, Curve of spee
Day 3:-
• Prepare the entire case in one sitting in order to temporize the new position, scientifically determined in the best interest of your patient.
• Anterior deprogrammer
• Equilibration
• Know your Articulators
 Programming the Semi Adjustable articulator
• Accurately equilibrate a case for maximum function
• Utilize Coronoplasty techniques to complete the case to maximum efficiency
Day 4:-
• The proven techniques- Seat restorations for a full case in only one appointment with ease
• Observe and practice bite records necessary for completing a full mouth rehabilitation
• Master a facebow as well as stick bite record while understanding their value to the success of the restoration
 Importance of Mandibular movements for esthetics and function.
• Understand the art of temporization phase of a full mouth rehabilitation
Day 5:-
• Update yourself with different systems of provisionalization to achieve long lasting temporary restoration.
• Steps of Occlusal Equilibrium
 Simplifying/Segmenting Complex Full Mouth Reconstructions
 What are the Fundamentals of Occlusion and what is important?
 Determinants of occlusion (posterior & anterior controlling factors) and their effect on occlusal surface.
• Interocclusion registration techniques for every clinical situation. ( clinical demonstration)
• Determinants of Vertical Dimension
Day 6:-
• The logic of Centric relation records
• Final Restorative options: Onlays/Veneers vs. Full Coverage Crowns
• Rehabilitation of Mutilated dentitions
• From Diagnostic Wax up till Provisionals
• Implement this complex procedure in your practice.
Demonstration:
– Face bow records with mounting/Centric Relation records /protrusive records
– Mounting of lower casts with Centric Relation record and locating interferences on Semi Adjustable articulator
Hands on exercise:
– Face Bow records with transfer
– Preparing full arch Provisional crowns on worn out dentition models.
Clinical Case & Demonstrations:
– Rehabilitation of one completely edentulous patient will be demonstrated from clinical examination, CT planning & Implant placement till cementation of complete fixed prosthesis.
– The participant would receive as well as step by step photo series of all the hands on procedures.
8) Final Evaluation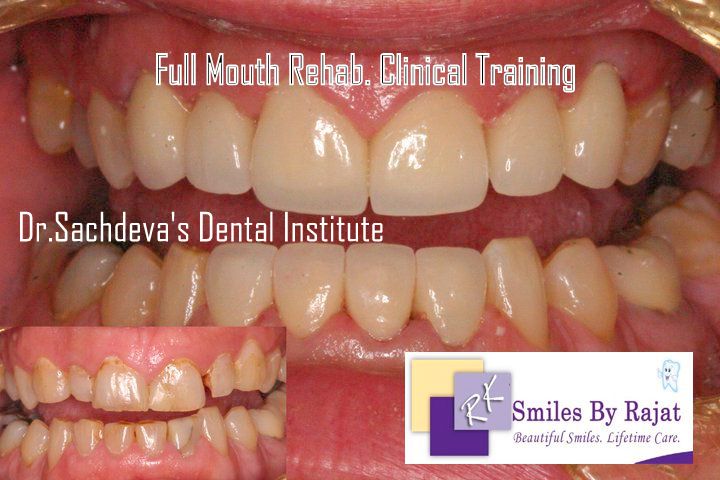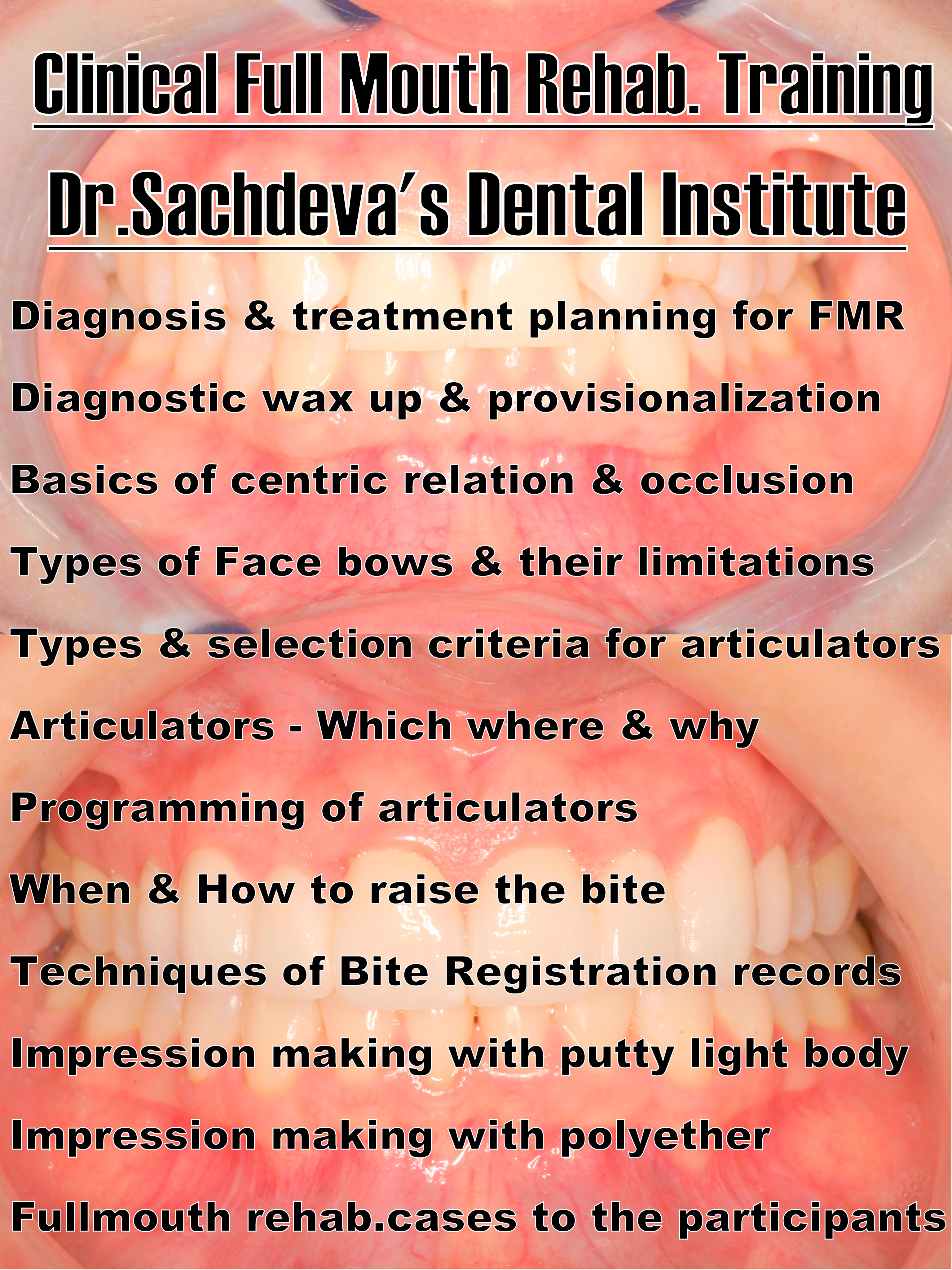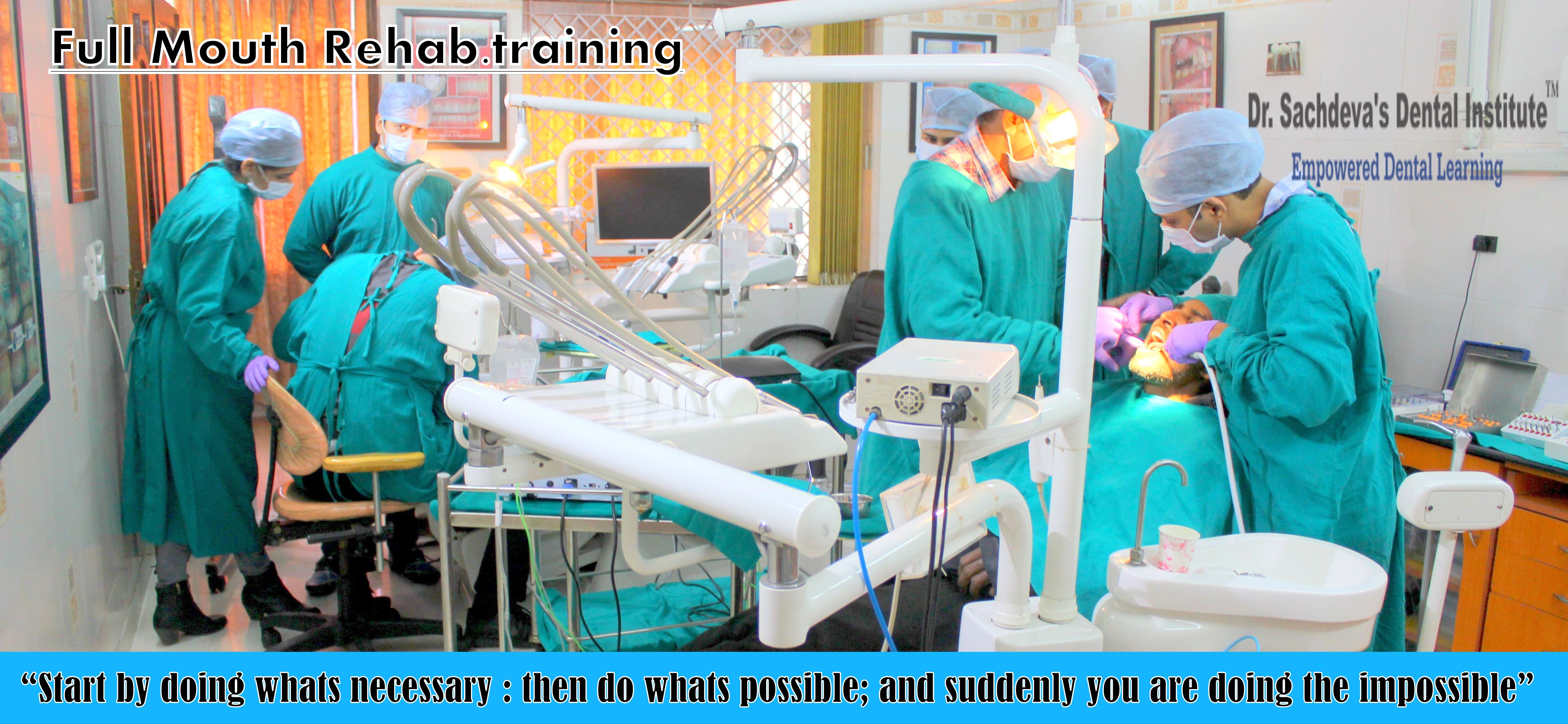 See More Images