OCCLUSION INDEPTH-Full Mouth Rehabilitation Simplified –
Abstract:
Advanced smile design, occlusion, materials choices and sequencing of treatment will be outlined and illustrated using actual clinical cases. The importance of accurate records and instrumentation will be demonstrated and each participant will take a facebow record, and mount his own models on a semi-adjustable articulator.
This two day program is aimed at giving participants an overview of the stages involved, intricacies and some of the pitfalls. "For dentists who are already undertaking complex cases, the program will help fill in the gaps in any areas they may be struggling with. For less experienced participants, it will set about demystifying the process including treatment planning and diagnosis and the steps involved". This course will follow several rehabilitation cases through from start to finish including clinical and laboratory aspects.
Learning Objectives:
Recognize how the functional and esthetic criteria for success can apply to even the most difficult treatment plan.
Plan what additional records may be required for the treatment planning of various complex esthetic and functional problems.
Evaluate how to recognize the patient who will be best served with a full mouth reconstruction.
Solve complex functional and esthetic problems such as extreme wear, with optimum restorative dentistry.
Judge how to establish a relationship with the Orthodontist, Periodontist and Orthognathic surgeon to solve even the most complex dental and skeletal problems.
Verify the process of taking centric jaw relation records to cross mount the die models with the provisional models and why this is one of the most critical aspects of full mouth dentistry for incredibly predictable results.
Appraise individual articulation systems to do full mouth rehabilitation dentistry.
Explore when it is safe to open the vertical dimension and when it is not!
Plan how to sequence full mouth reconstructions so that you will know in advance the number of appointments that will be required, and precisely what to do at each visit.
Identify how to phase complex treatment plans, so if need be a full mouth reconstruction can be done over a period of years rather than weeks!
Outline:
Temperomandibular pain and management

Overview-various preoperative situations (cases) discussed

Diagnosis and treatment planning

Philosophy: Comfort, Beauty, Function

Execution

Records, Bite opening , vertical relation of ocllusion , Provisionalisation

Face bow records, Transitional records, Cementation procedures

Post cementation recall, Occlusal adjustments

Maintenance – Periodontal health, Bite plate etc.

Case discussion in-depth

Explanation of articulators and how to use for clinical predictability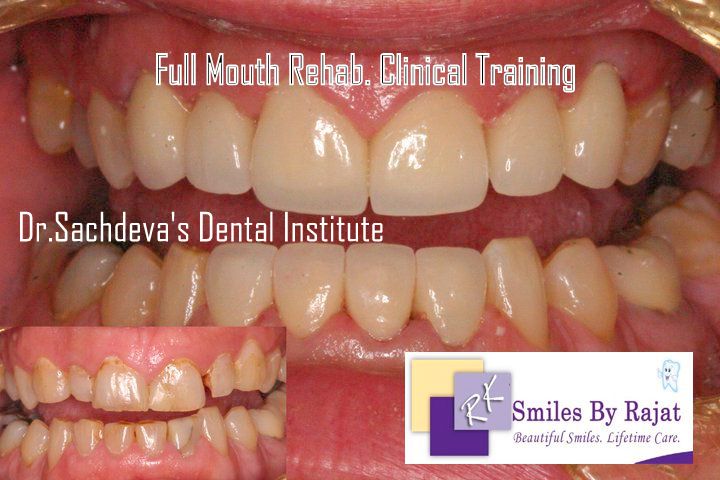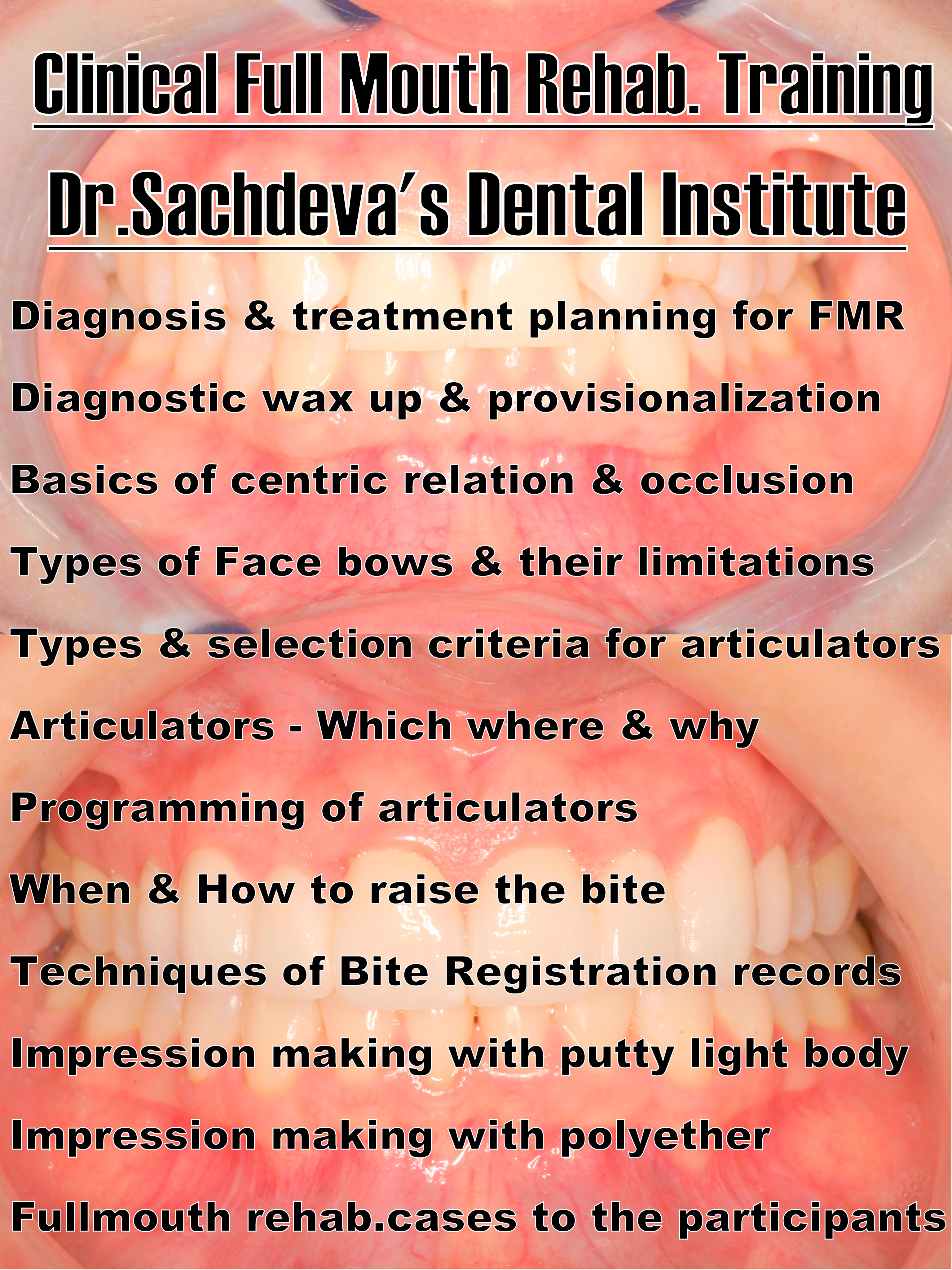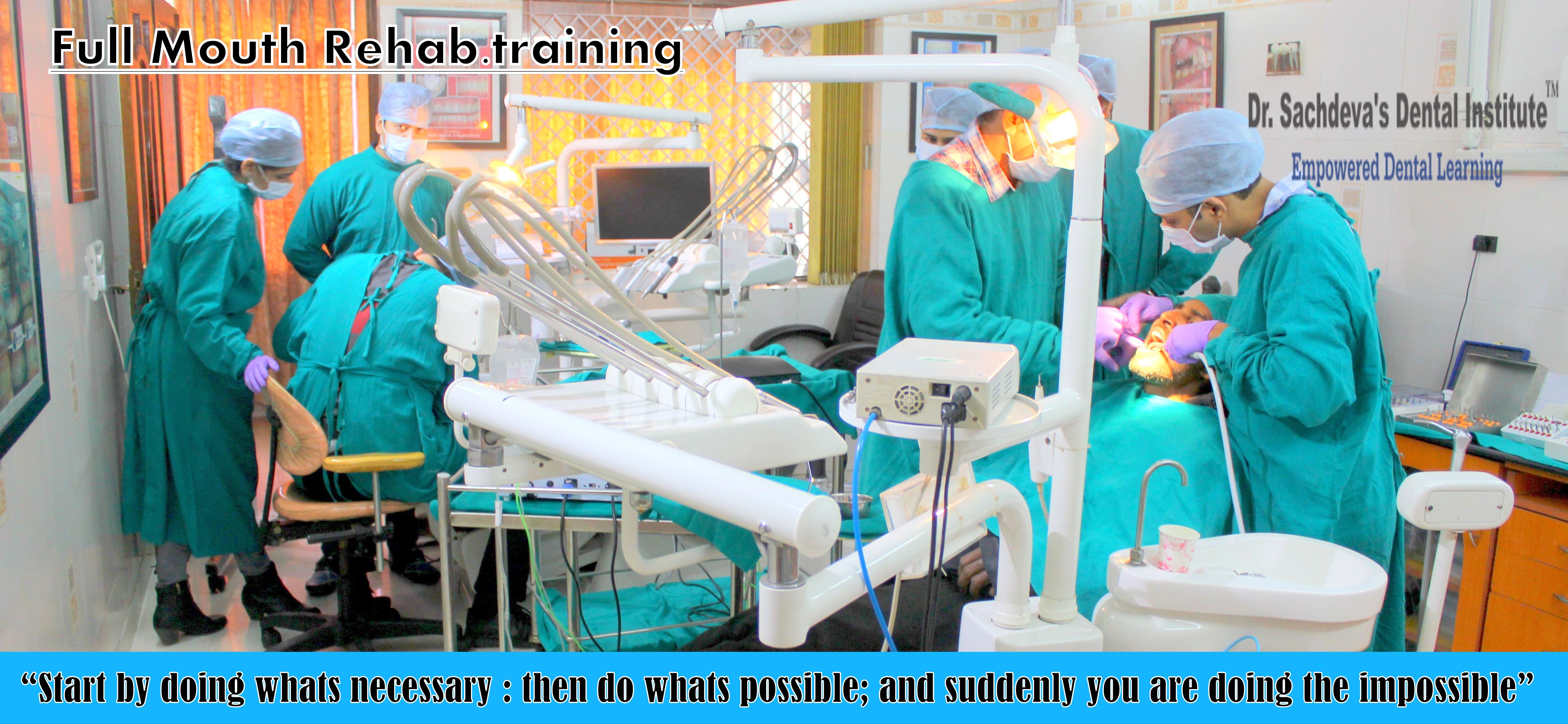 See More Images