ROTARY ENDODONTICS DEMYSTIFIED!
More you practice, more you develop tactile!
Duration of the course – 3 days
Hands–on with 10 extracted teeth.
Clinical working on patients.
Practice on Mannequin to developed tactile and instrument control.
Partnered with Dentsply, SybronEndo,Coltene
Extensive interaction with course conductor.
On completion of the course every student will be provided

Certificate of endodontics affiliated to university of michigan
Access to the finest instruments to define successful endodontic practice

LABOMED Dental operating microscopes / MTA / Endomotor/ Apex locators / Irrisafe files / Micro surgical root end ultrasonic instruments / Retreatment rotary files / calcium sulphate resorbable barrier / Endo guage / Safe ended burs / F4,F5 rotary endodontic files / Profinder files / DG 16 explorer / Cavit G cement / Thermafill / System B / Root canal spreader / Root canal plugger

`1q

Every participant will be provided the necessary endodontic instruments to work on model as well as patients.
Timings – 10:30 am to 4:30 pm
No of patients provided for every participant –6 to each participant
Day 1:-
Lectures
Fundamentals & Rationale of Endodontics
Diagnosis and treatment planning
Root canal system anatomy and variations in root apex configuration
Access opening

Access cavity design
Anterior, Premolars, Molars
SLA- Straight Line Access
De-roofing
Orifice location
Live clinical demonstration & Hands on (typhodont/extracted teeth)
Rubber dam application
Introduction of use of Apex locators & RVG in endodontic
Demonstration of access preparation for anterior and posteriors
Identification / locating the canals, glide path preparation, pulp extirpation
Day 2:-
Lectures
Newer concepts of local anesthesia techniques
Rationale of cleaning and Shaping
New concepts like

Glide path
File precurving
Apical tuning
Anticurvature filling
Watch winding
Balanced forced concept
Modified Crown/down technique
Step back hybrid
Live demonstration & hands on
Cleaning & shaping relating to the clinical root canal system using hand & rotary instruments.
Maximum microbial control using irrigants
Apical Negative pressure irrigation- Endovac
Role of Intracanal medicaments
Cleaning and shaping using Manual and Rotary Instruments
Day 3:-
Three dimensional obturation
Single sitting endodontics
Recent advances in endodontics
Triple flare technique
Live Clinical training :
Negotiating the calcified canals
Hands – on & clinical training on individual patients using Rotary Protaper, Hero -246, K3, Hyflex, Revo-s
Three dimensional obturation
Achieving Linear tugback – Linear resistance forms.
Core carrier based obturation techniques
Reestablishing patency & preparation till master cone selection.
Obturation using

Lateral condensation
Single cone technique

Rotary instrumentation of narrow canals
Master cone selection, sealer application methods,
Obturation techniques using Gutta percha Protaper F1, F2, F3, – 20, 25, 30, size 4% and 6% cones
Post endodontic restoration
Post space preparation
Core buildup
Post Selection & placement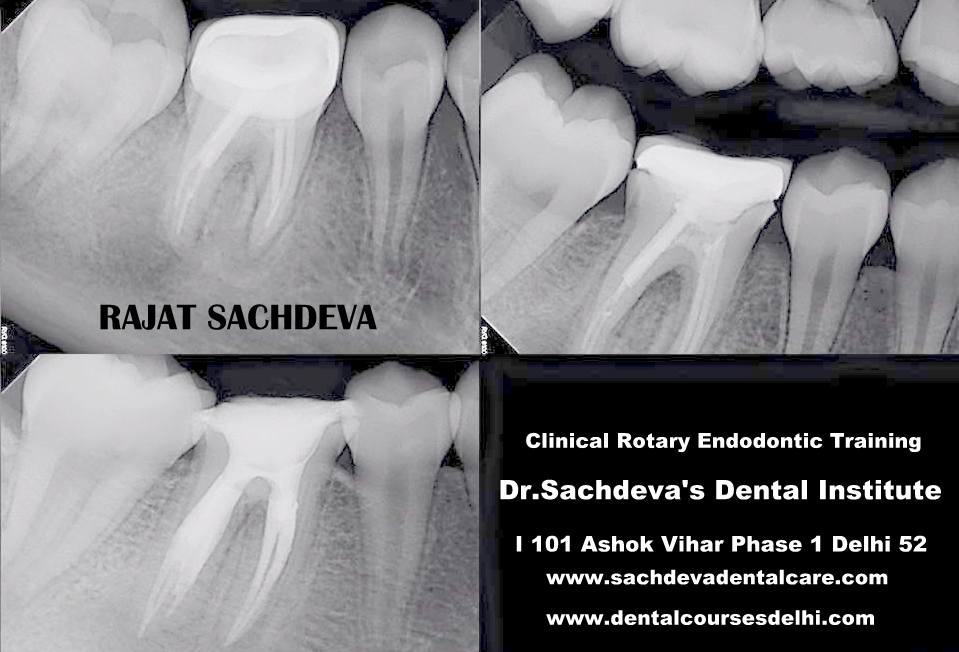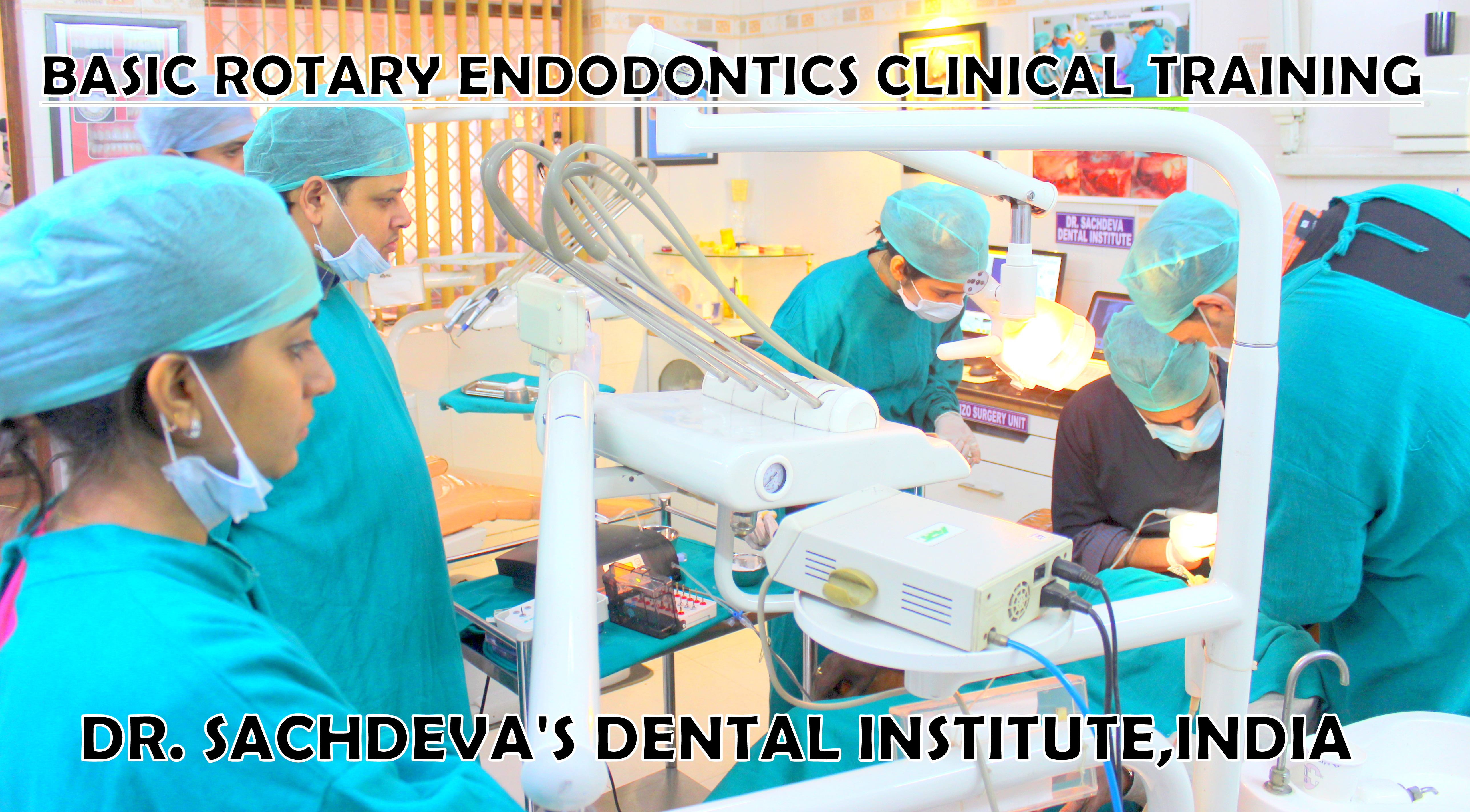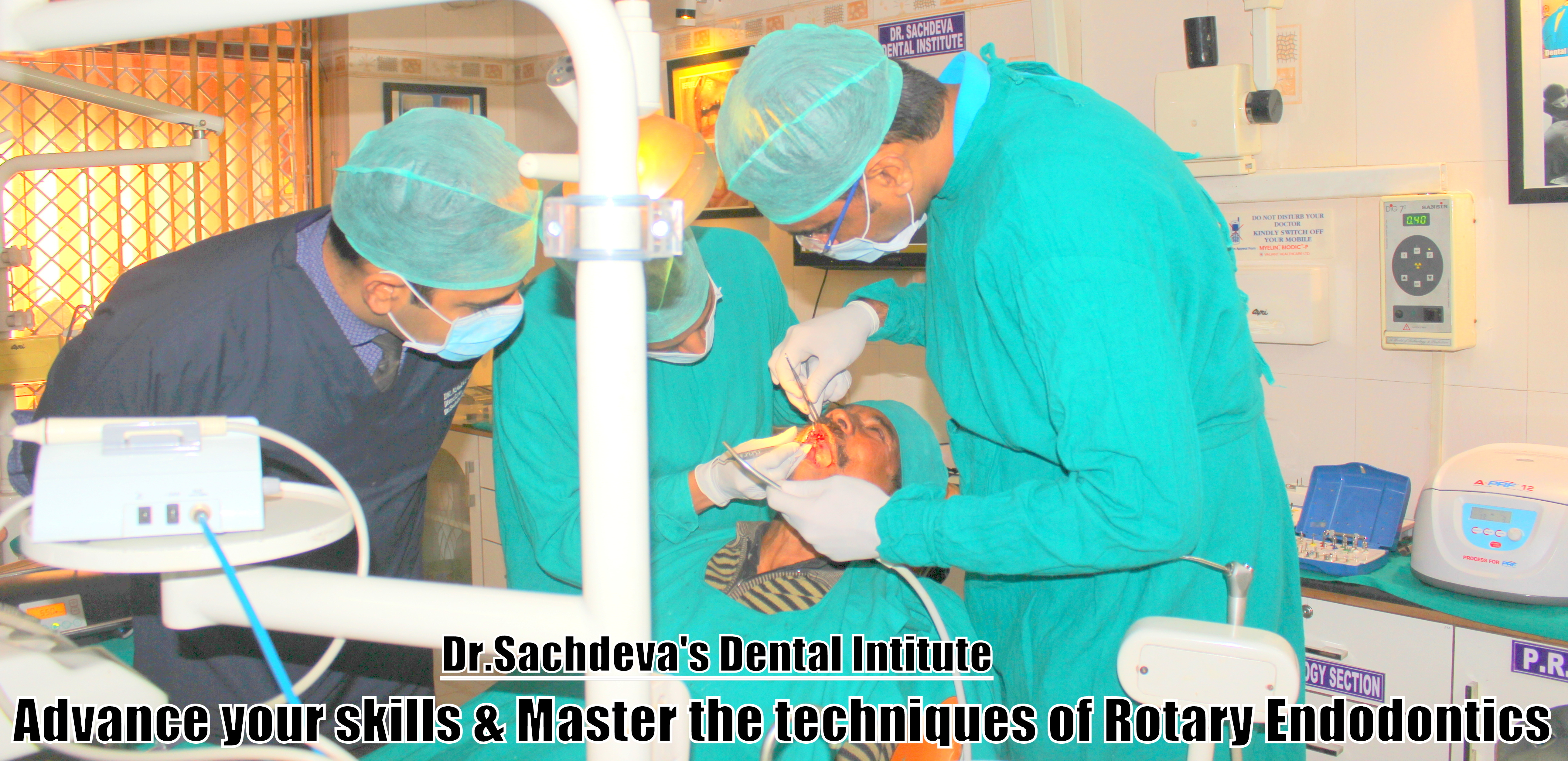 See More Images