Duration : 6 DAYS
Hands–on with 10 extracted teeth.
Clinical working on patients.
Practice on Mannequin to developed tactile and instrument control.
Partnered with Dentsply, SybronEndo,Coltene
Extensive interaction with course conductor.
Course content –
Relevant lectures, extensive hands on as well as clinical experience on patients aimed to expedite the ability of the participate to practice finest endodontics.
On completion of the course every student will be provided
>> Certificate of endodontics affliated to university of michigan
>> Access to the finest instruments to define succesful endodontic practice

LABOMED Dental operating microscopes / MTA / Endomotor/ Apex locators / Irrisafe files / Micro surgical root end ultrasonic instruments / Retreatment rotary files / calcium sulphate resorbable barrier / Endo guage / Safe ended burs / F4,F5 rotary endodontic files / Profinder files / DG 16 explorer / Cavit G cement / Thermafill / System B / Root canal spreader / Root canal plugger
Every participant will be provided the necessary endodontic instruments to work on model as well as patients.
Day 1
Session 1
Insight into advanced endodontics
View typhodont /stimulator
Orientation into microscope
Understanding of loupes
Session 2
Access view under magnification ( microscope & loupes )
Variations in the anatomy,biological,mechanical considerations in root canals.
Restoration of endodontically treated tooth
Coronal flare,Gates gliden drills,hybrid using X gates,peeso reamer,
Day 2
Session1:-
Principles of post & core
New concepts like

Precurving
Apical tuning
Anticurvature filling

Post designs & types
Metal/fibre/tapered/parallel
Threaded/serrated/smooth/parallel/custom/prefabricated steel & titanium posts
Carbon fibre /zirconia posts/glass fibre
Session2:-
Post space preparation
Core materials
Bonding posts with resin composite cements
Day3
Session1:-
Drugs in endodontics
Pre-endodontic filling
Various methods of working length determination
Application of rubber dam
Greater tapered hand & rotary endodontic instruments
Session2:-
Find additional canals
Remove calcifications & pulp stones
Use start X-2 &3
Use of dyes,methylene blue
Day4
Session 1:-
Over view on retreatment
Gutta percha removal from root canal
Intraradicular rehabilitation using fibre rich composite
Single visit endodontics
Use of endo activator
Irrisafe for cleaning
Session 2:-
Post placement (i.e metal & fibre reinforced composite posts)
Core based obturation techniques
Re-RCT with rotary endodontics
Day 5
Session1:-
Recent advancement on endodontics
Endodontics mishaps –causes & its management
Post & core build up on root canal treated tooth using glass fibre posts & flowable core
Session 2:-
Ledges –bypass & management
Rationale non surgical root canal treatment
Hands – on & clinical training on individual patients using Rotary Ni-ti files, Hero -246, K3, Hyflex, Revo-s,
Broken instrument removal
Coronal/middle 3rd
Retrieving the blocked instrument
Day 6
Session 1:-
Simplified obturation
Various methods of obturation
Advanced methods of obturation
Down back & backfill
Ultrasonics in retreatment
Silver point & broken instrument retrieval
Session 2:-
Perforation repair
Site preparation
Confirm with radiograph post operative radiograph
Root end filling
Apical third preparation
Apical gutta percha removal
MTA packing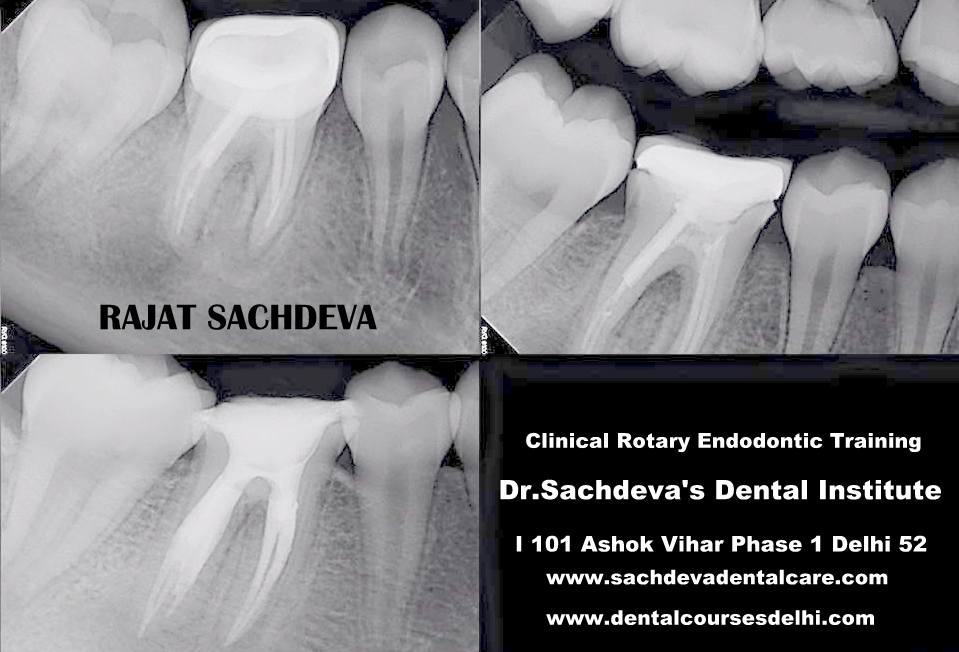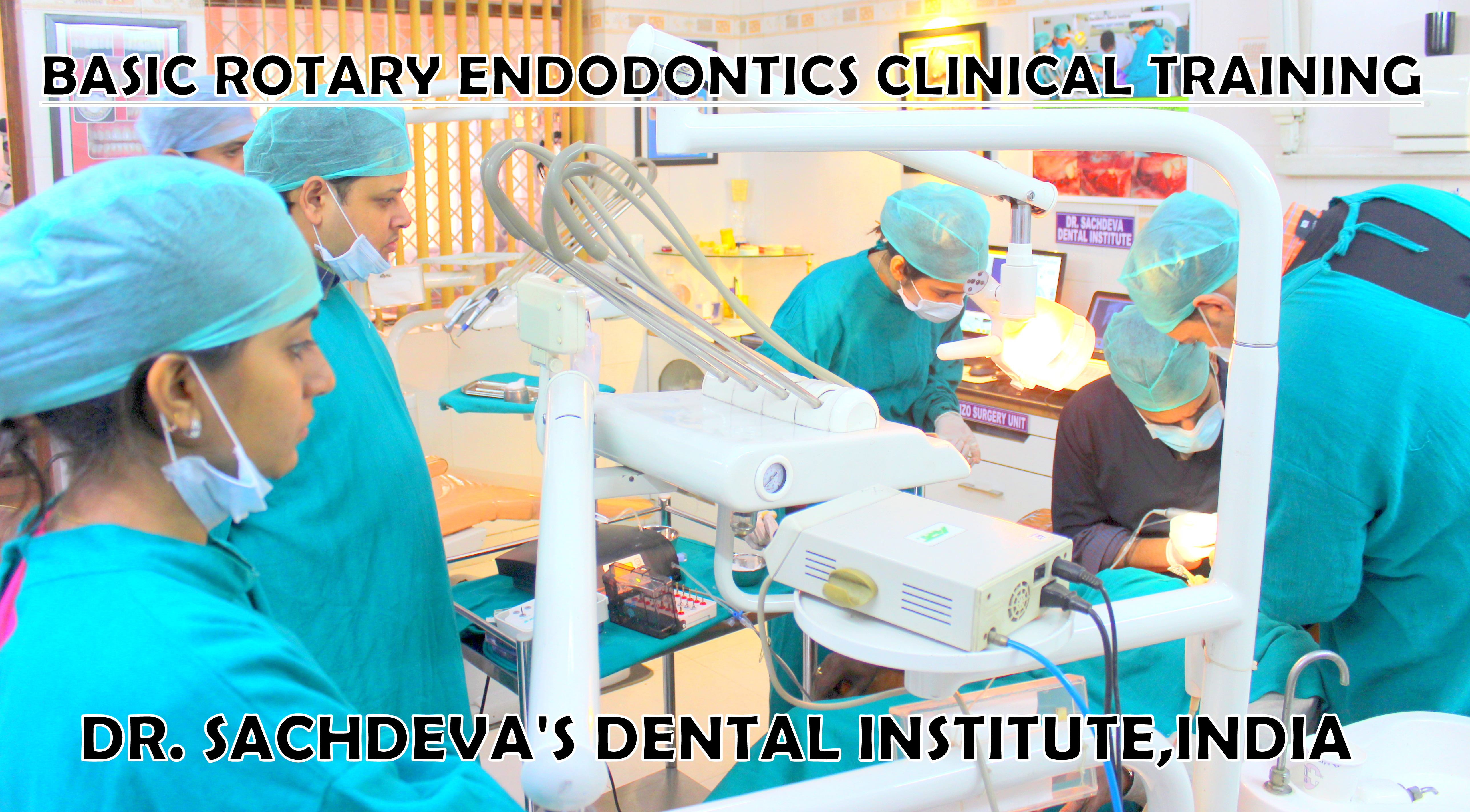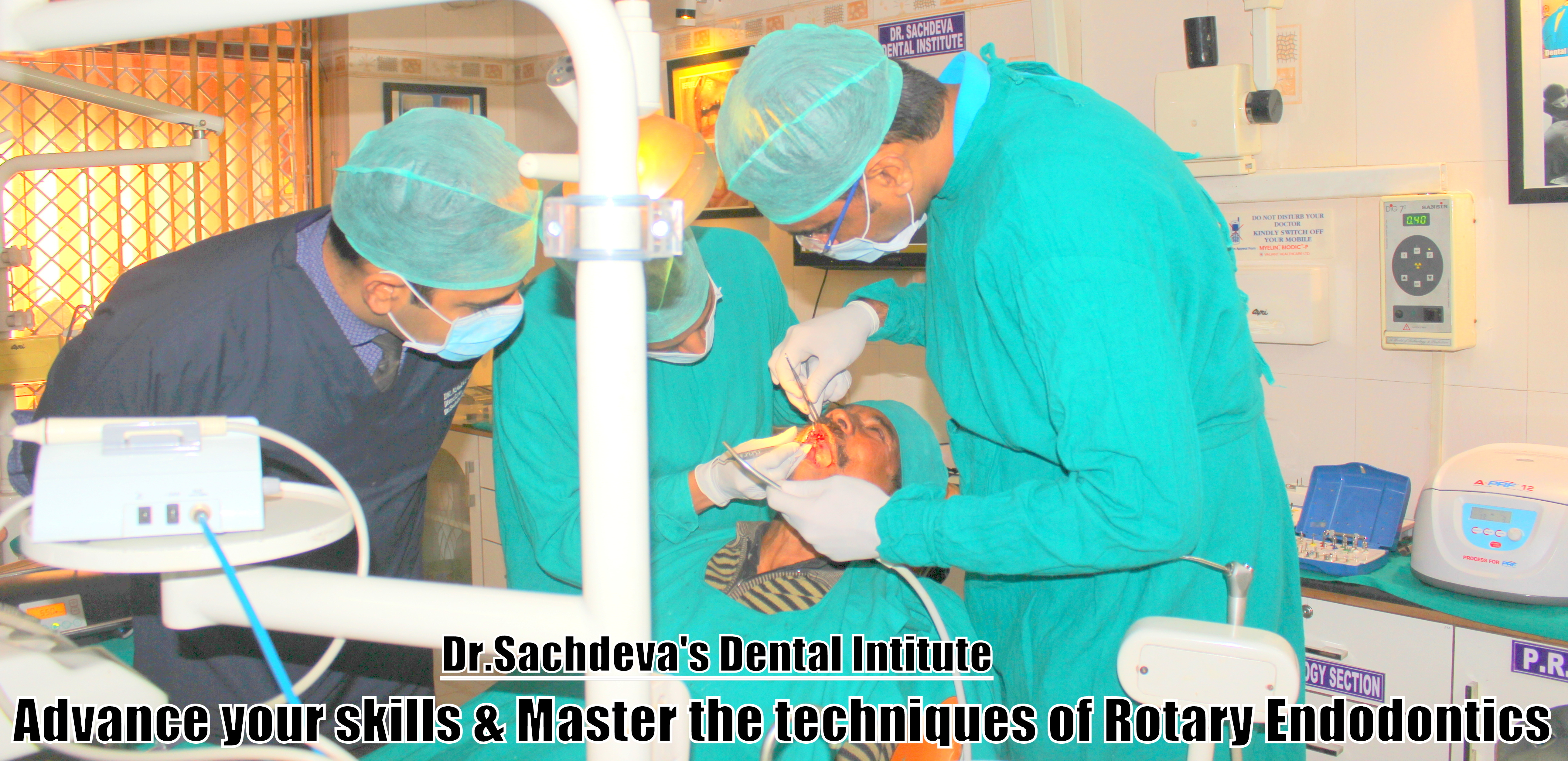 See More Images